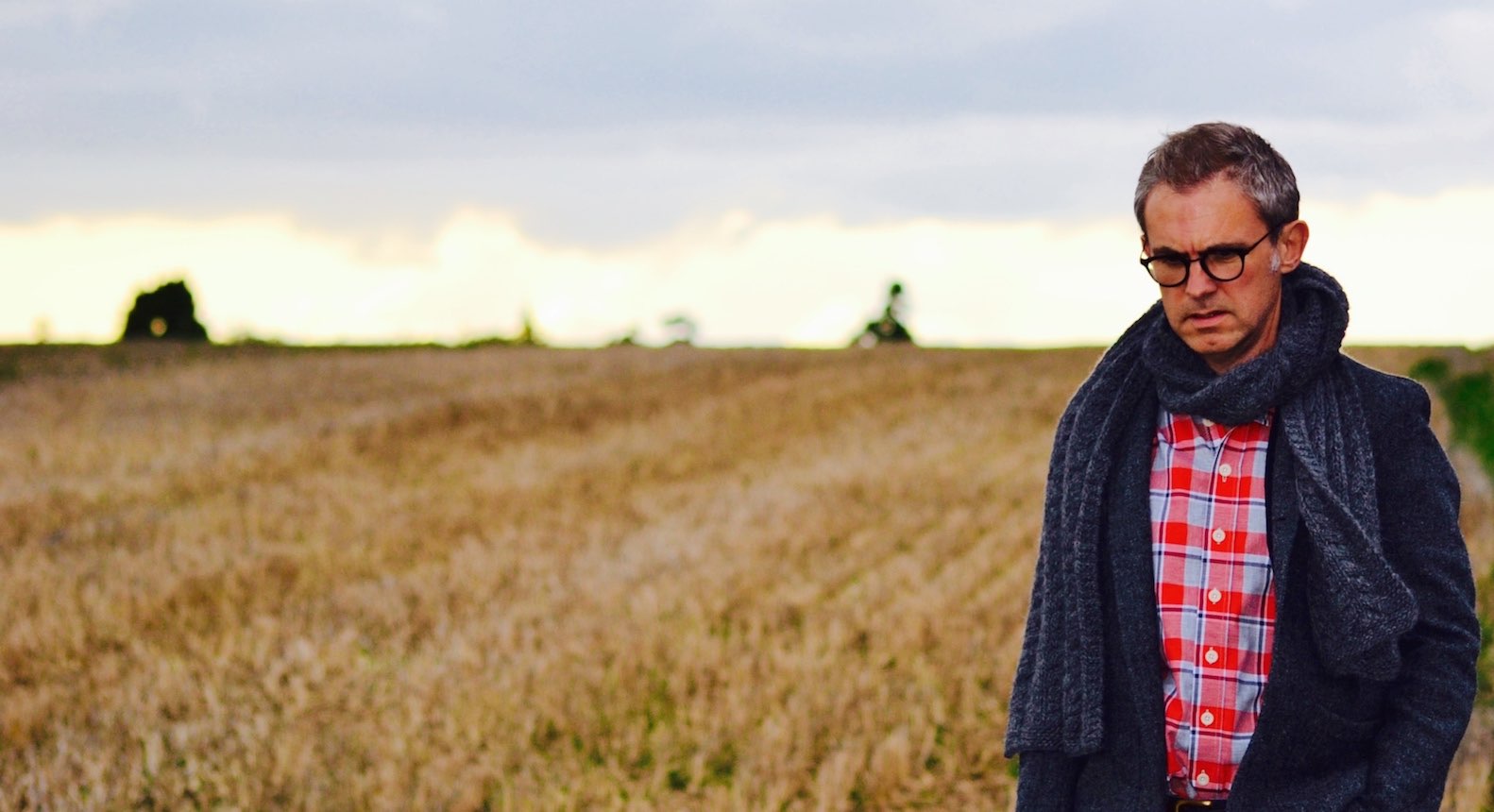 This month, we are exploring four oboe compositions by English composer, David Knotts. The oboe repertoire that David has composed spans nearly two decades and includes both solo oboe, duo and trio works. David's oboe works have been added to the special collection of compositions published in partnership with the Composers Edition (click here to view). These fantastic additions to the oboe repertoire are not to be missed!
…and fall and rise, and fall and rise again…
Duration: 10′
First Performance: June 1995, St Magnus Cathedral, Orkney, Nicholas Daniel and Julius Drake.
Commissioned By: 1995 St Magnus Festival.
The work was first performed by Nicholas Daniel (oboe) and Julius Drake (piano) in St Magnus Cathedral, Orkney, as part of the 1995 St Magnus festival. The title is a quotation from the penultimate paragraph of The Waves (1931): 'Yes, this is the eternal renewal, the incessant rise and fall and fall and rise again'. Knotts notes that it 'was one of my first professional commissions: I was very interested at the time in the idea of the organic as a governing principle in creative work and I wrote a number of pieces which took Woolf as formal models. I was very interested in the way that her prose grows seamlessly – organically – and it was something I was keen to reflect'. [Programme note by Emma Sutton]
For more information about this work and to buy the score click here
Tsirana
Instrumentation: Oboe, Oboe d'Amore and Cor Anglais
Duration: 15 mins
Commissioned By: Pipers 3 for the 2011 St Magnus International Festival with funds from Robert Clark & Susan Costello
I Apricot Tree
II Entwined
III In the Shadows
IV Seascape
When I began to think about writing music for three double-reed instruments, I was drawn to the music of the Armenian duduk, the ancient ancestor of the modern oboe. The duduk is made from the wood of the highly-prized apricot tree and traditional Armenian songs and dances which feature the instrument are both encrusted with ornamentation and soulful and lamenting in character. Both of these characteristics can be heard in Tsirana.
The folk song Tsirani Tsar (Apricot Tree) was collected by the Armenian composer and musicologist, Komitas Vardapet and lines from the song inspired each of the four movements of Tsirana.
The first movement is bold and proclaiming in character, celebrating the sound-giving tree. This is followed by a virtuosic moto perpetuo, with the three instruments entwined together. In the solemn third movement, each player 'sings' alone in the shadow of the tree. The dramatic finale draws on the music of the previous three movements: the wind howls and the music rushes headlong into the tempestuous sea. This work was commissioned by Robert Clark and Susan Costello and premiered as part of the 2011 St Magnus International Festival.
Apricot tree, do not bear fruit, vay!
Don't let your branches entwine, vay!
Every time I walk in your shadow,
My pain and suffering also entwine!
Give me, o give me back the joy of my heart,
Which, like the wind, has drowned into the sea.
May this terrible year end and never come back!
The pain has plunged me into the black abyss!
How the wind howls,
Drowning the laughter of my heart into the sea.
For more information about this work and to buy the score click here
A Sea-Green Partridge of April
Instrumentation: Oboe
Duration: 4′
First Performance: 17th September 1999, St Nicholas' Chruch, Deptford. Performed by Julian West with sculpture by Victoria Rance and choreography by Clare Whistler.
Commissioned By: Part of the 1999 DeptfordX Festival.
A Sea-Green Partridge of April is based on an Albanian lament of the same name – Një thëllëzë e shkrar prilli. A husband laments the death of his beautiful wife, the "sea-green partridge of April". Her death "turned off" the lights in his house; his life became dark; his heart and soul are broken.
This fantasy takes the form of a set of variations based around the the harmony of song.
For more information about this work and to buy the score click here
All in Green went my Love Riding
Instrumentation: Oboe & Piano.
Duration: 4′
First Performance: June 2008, The Limes, Julian West and David Knotts.
Commissioned By: Susanna Graham-Jones.
All in Green Went my Love Riding was commissioned by Susanna Graham-Jones for her father, Michael, on the occasion of his 88th birthday. Michael was a great music lover and supporter of the arts commissioning new pieces from Robin Holloway and Stuart MacRae. This piece is based on the poem by E E Cummings which describes a rider, dressed in green with bow and horn riding into the silver dawn accompanied by his hounds and seemed to chime with Michael's pioneering and positive spirit.
For more information about this work and to buy the score click here
About David Knotts
David Knotts first came to public attention as a finalist in the 1994 Young Musician of the Year Competition when the London Sinfonietta premièred his first large-scale work, Songs of Parting. The exceptional warmth and lyricism of these Whitman settings brought interest from many quarters and a string of commissions from some of the country's finest soloists, orchestras and chamber-music ensembles followed.
These have included the BBC Symphony Orchestra, the Scottish Chamber Orchestra, the Endymion Ensemble, English National Opera, the Composers Ensemble, the Britten Estate (to celebrate the re-opening of Aldeburgh's Jubilee Hall) and a series of pieces for the Schubert Ensemble.
Born in West Sussex in 1972, David Knotts began formal piano tuition at the age of seven. His interest in composition soon followed and he studied for five years as a junior exhibitioner at the Royal Academy of Music. He went on to study with Robin Holloway at Cambridge University, Robert Saxton at the Guildhall School of Music and Drama and completed a doctorate in composition with Martin Butler in 2004. In 2007, he was made an honorary associate of the Royal Academy of Music where he has taught since 1994 and is also a member of staff at Trinity College of Music.
The genesis of David Knotts' intensely lyrical and personal style can be traced back to his early settings of Walt Whitman. Since their première, he has been preoccupied with poetry and prose as a source of inspiration. Many of his titles reflect this interest in writers ranging from Virgil (Secret Gardens) to Viginia Woolf (…and fall and rise, and fall and rise again…/To the Lighthouse) and Tasso (Adorni di Canto) to Zhang Dai (Nightwatching: ways of looking at the moon). There is also a keen interest in folk poetry: Albanian laments in A Sea Green Partridge of April, Cretan love poetry in Bring Down an Angel and Spanish ballads in The Count Arnau.
David has also been drawn to compose for the stage. He has worked extensively with writer, Katharine Craik, a relationship which has produced two chamber operas, Stormlight and Bake for One Hour. His 2006 opera, Mister Purcell – His Ground was premièred at the Royal Opera House and his latest operatic venture, a macabre cabaret opera with writer and singer, Jessica Walker entitled An Eye for an Eye was premièred at the 2013 Bath and St Magnus International Festivals.
Recent highlights have included The Count Arnau for Bassoon and Orchestra, commissioned by the BBC and performed by all of the BBC Orchestras and a new piece for the Schubert Ensemble, On such a night as this is! premièred at the South Bank in a concert to celebrate the birthday of composer, Howard Skempton. This piece was subsequently featured in a tour of the US and was featured in the BBC's festival of the music of Judith Weir and broadcast on BBC Radio 3. Recent commissions have included a collaboration with Barnsley poet, Ian McMillan for Robert Ziegler and the Matrix Ensemble, (Outstruments: A Sound Adventure)The Long Way Home for the Lawson Trio (recorded on the Prima Facie label) Tsirana for Pipers3, Fossegrimmen for cellist Gemma Rosefield and a violin concerto for Simon Blendis, From Crystal Heavn's Above. Recent commissions have included Laments and Lullabies, a piano concerto for Tom Poster for the 2015 Presteigne Festival, Toads on a Tapestry, a large scale cantata with poet John Gallas commissioned for the nationwide Magna Carta celebrations and Grimm Tales for guitarist, Craig Ogden. Future plans include an opera based on Shakespeare's late romance, Pericles.
For more information about David Knotts and his compositions, please visit http://davidknotts.co.uk