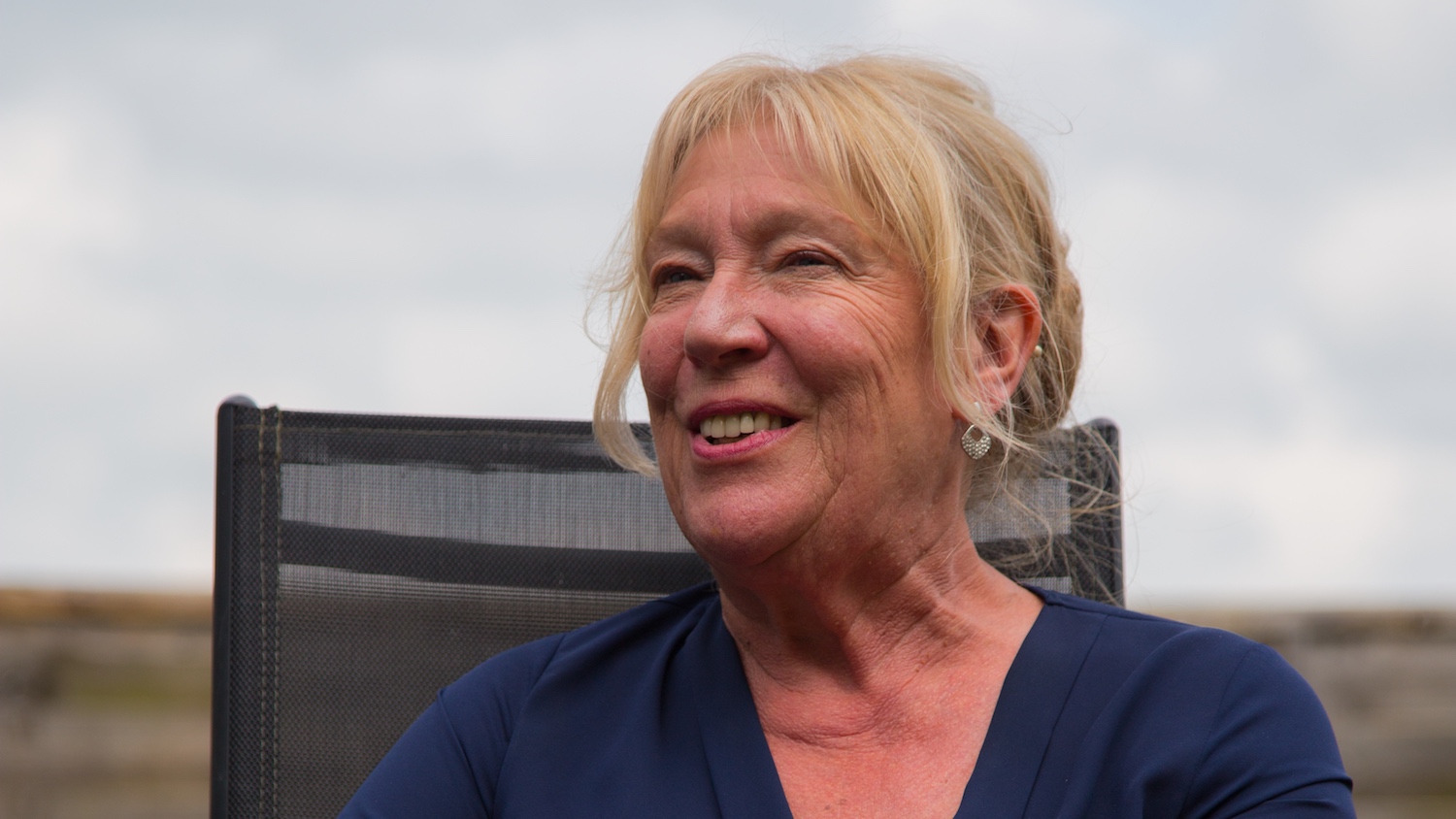 This month, Diana Burrell is the featured composer of the Journal. With a number of works featuring oboe and cor anglais from the past 30 years, Diana has contributed the following fantastic works to the repertoire.
Creator of the Stars of Night (1989)
Instrumentation: SATB choir, cor anglais and organ pedals.
Duration: 7 mins
J M Neale's well-known Advent text Creator of the Stars of Night(itself a translation of the seventh-century Latin hymn Conditor lame siderum) was set by Diana Burrell for the Choir of Norwich Cathedral, as part of the 1989 Norwich Festival of Contemporary Church Music. Burrell's setting combines SATB chorus with the unusual textural pairing of cor anglais and organ pedals, providing both an intense lyricism and a range of glistening starburst possibilities.
© Libby Burgess
Dunkelhvide Månestråler (1996)
Instrumentation: solo contralto, solo cor anglais and orchestra
Duration: 20 minutes
Premiere: The work was commissioned by the City of London Sinfonia and written especially for them and soloists Catherine Wyn-Rogers and Nicholas Daniel who performed in the premiere (13 October 1996, Barbican Hall, conducted by Richard Hickox).
'Dunkelhvide Månestråler', translates as 'Pale-shadowy Moonlight' – a poetic, strong and clear image. Tove Ditlevsen, well-known and much loved as novelist and poet, particularly in her native Denmark, committed suicide in 1976. These poems are about a wish to depart from earthly life. They are heartbreakingly beautiful, yet without a trace of sentimentality or self pity. Instead, they are suffused with serenity and show the writer reflecting upon the beauty of the natural world – moonlight, snow crystals, stardust, the distant planets and the unfailing rebirth of the seasons.
The two soloists, contralto and cor anglais, occupy the same medium/low rather dark register, and in many ways, act out one and the same role. Sometimes the cor anglais supports the singer, elaborating on her music, playing in unison, even sometimes 'singing' her melodies first; other times, though, he will take off on his own as in the two purely instrumental interludes when the music becomes wilder and rougher, as if all the nameless fears that lurk in the shadows behind Ditlevsen's words, can only be expressed through the more abstract medium of instrumental sound.
Chamber orchestra forces are used; these include harp and a colourful percussion section which includes cowbells, vibraphone and the glitter of flexitones and marktree. There are also many passages where two solo violins shine through the textures.
© Diana Burrell
Click here to buy sheet music
Click here to hear a sample
Lucid (1998)
Instrumentation: Double Wind Quintet
Lucid alternates between gentle, predominantly chordal music, and a wilder, sometimes harsh and more linear style. Sometimes the ten wind players function as two separate wind quintets, one group echoing the other's phrases or adding colour to a particular moment in a paragraph. At other times, they function as a more homogenous group. Throughout the piece, all players are of equal importance, the second player having material that is as demanding as the first.
Lucid is a purely abstract piece of music, inspired by nothing but the clear, colourful sounds of wind instruments, and the forms and textures of music itself. Its title, with its connotations of light and clarity, is simply the first of the four words at the top of the score which direct the performers as to the style of the first section – 'Lucid, gentle, but lively'.
© Diana Burrell
Click here to buy sheet music
Click here to hear a sample
King shall Bright Ring give in Hall (2003)
Instrumentation: Soprano solo, oboe, violin, horn and harp
Premiere: Commissioned by Endymion with funds from the Ralph Vaughan Williams Trust for Jane Manning and Endymion. First performance: 17 July 2003, Purcell Room, London, Jane Manning, soprano, Endymion.
Text from The Anglo-Saxon Chronicles translated and collected by Anne Savage.
"… I am honoured to have been asked to write this piece for Jane Manning to sing at this special concert. I have long wanted to write her something – Jane is not only a wonderful singer who has done so much for new music, but a very dear friend who I have, literally, known all my life, having lived within a few metres of her family as a child."
© Diana Burrell

Wind Quintet (1990)
Instrumentation: Wind Quintet
Duration: 15 mins
It has long been one of my ambitions to write a wind quintet – to compose for five distinctly coloured and very individual "voices" in one ensemble is a very exciting challenge.
Two contrasting movements make up this work. The first movement is essentially a simple three-part structure marked "Wild, bright and strong" and starts with flute, oboe and clarinet. A constant feature is a repeated note motif which unfurls into a chorale which serves as a coda and is a gentle nod towards Nielsen's Wind Quintet and also towards Mozart's wind music.
The change to piccolo, cor anglais and bass clarinet alters the colouring of the second movement. The works finishes quietly, with three soft chords from the chorale.
© Diana Burrell
About Diana Burrell
Diana Burrell was born in Norwich in 1948. She studied at Cambridge University, afterwards moving to London for 30 years, and now lives in Harwich, Essex. After spending several years as a teacher, she became a free-lance viola player, but gradually concentrated her energies on writing music. Her first piece to receive widespread critical acclaim was the Missa Sancte Endeliente, a 50-minute work written for the 1980 St Endellion Festival. A massive composition for five soloists, semi-chorus, chorus and orchestra, the Missa incorporates settings of Cornish and Latin texts as well as a wide range of compositional techniques from micro tonality to modality. Brought to London for the Spitalfields Festival of 1983, the Missa provided the launching pad for an ongoing series of evermore illustrious commissions and an impressively wide-ranging, adventurous and distinguished body of work.
Burrell's first major orchestral piece, simply entitled Landscape(1988) has been described as depicting both a wild windswept countryside and a tough urban vista. The use of instruments in their extreme registers is a hallmark of the diversity of orchestral palette the composer puts at her disposal in all her works. Landscapeis one of the recent 'Encore' winners (an award organised by the Royal Philharmonic Society and BBC Radio 3 and sponsored by the PRS Foundation).
Diana Burrell's body of work covers the spectrum of compositional achievement from the String Quartet (Gulls and Angelsof 1993) to chamber ensemble pieces such as the vividly ritualistic dreamscape Barrow(1991), opera (The Albatross, written in 1987 and premiered to great critical acclaim by Trinity College of Music in June 1997) and of course her dramatic and colourful Symphonies of Flocks, Herds and Shoals(1995-6) which was a commission from the BBC and was premiered in 1997 by the BBC Symphony Orchestra. She has also written many works for young and amateur performers with both respect and imagination, never lowering her compositional sights or blunting the edge of her style.
Her more recent works include Gold (2001), a bright, virtuosic piece for piano and 7 brass players, the Concerto for Violin with Singer and 3 Ensembles (2009) with its fresh and intense sound world, and the wide-ranging yet often intimate structures of the 8 separate works which make up The Hours (2011). This major set of pieces for the organ (or related instruments such as accordion and harmonium) sets the instrument at the core of various different and unusual chamber ensembles, the whole being structured around the ancient, liturgical 'Hours' of the Church.
Blaze, a BBC Proms commission for the Norwegian brass group tenThing was premiered in 2013 at the Cadogan Hall. A second BBBC commission, this time for the BBC Symphony Orchestra, lead to the Concerto for Brass and Orchestra, premiered at the Barbican in December 2016 and conducted by Jukka-Pekka Saraste. In the same year Diana was commissioned by Brentwood Cathedral in Essex to write a new setting of the 'Missa Brevis', a work that has recently been heard at the London Festival of Contemporary Church Music and the Three Choirs Festival. More recent works include anthems for New Music Wells, Pentecost, a large-scale work for piano solo, written for Matthew Schellhorn and a Christmas Carol for the Choir of St Catharine's College, Cambridge.
During her time as Artistic Director of the Harwich Festival (2012-2014), Diana's bold, imaginative programming, with its emphasis on the contemporary and the thought-provoking, attracted national acclaim, greatly lifting the profile of the festival. Diana's own music has been called fresh and vital, uncompromising in its integrity whilst communicating directly to the listener. She has written of the need for 'strong, rough-edged things, brave disrespectful shapes and sounds…' as much a reference to her love of modern architecture as a declaration of her compositional creed. She has succeeded in creating a unique, personal language which is both primeval and unequivocally of our time.
Photo © Pascal Fallas (www.pascalfallas.com)