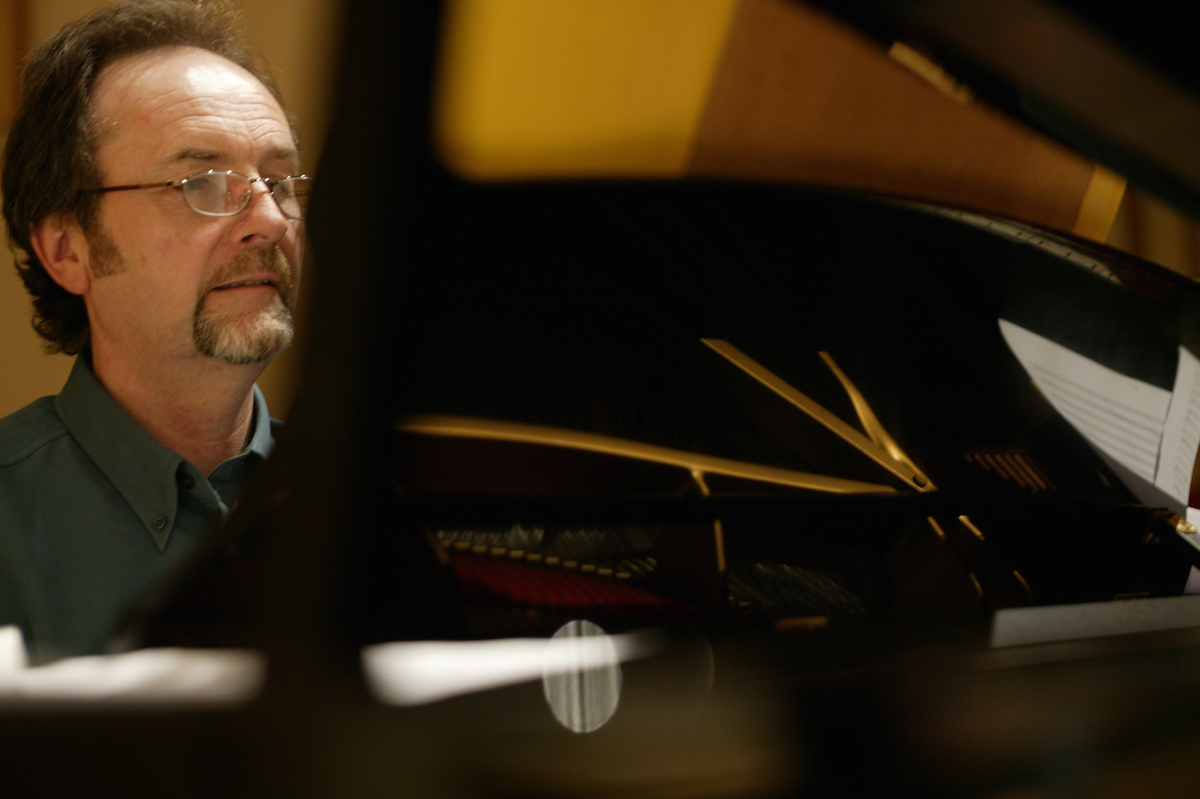 To begin the series of featured composers in this journal, the spotlight shines on English composer, John Casken.
Below you can find out about two of his compositions that feature the oboe. Most recently Apollinaire's Bird was nominated for a Royal Philharmonic Society Award in 2015.
Amethyst Deceiver (solo oboe)
'Amethyst Deceiver' is a short piece inspired by the idea of a mysterious woodland setting in which strange things come to life. 'Amethyst deceivers' are tiny purple mushrooms, rarely seen, but when found, picked and cooked have an intense flavour. Casken's 2007 work for solo oboe was written for a student recital and is required to be played 'freely, and with an air of mischief'. This lively, energetic work would be a perfect audition piece or encore.
Click here to buy sheet music
Click here to buy recording
Apollinaire's Bird (oboe concerto)
The poetry of Guillaume Apollinaire, a significant figure in the avantgarde movements of the early 20th century and soldier in the First World War, has a special quality of bringing the strange and the ordinary together. Apollinaire's Bird takes as its basis the poem Un oiseau chante [A bird sings], which contrasts the realities of war with hearing a single bird singing. The solo oboe sings the song of the bird: the single voice that transports the mind of the soldier beyond the grim situation of the trenches. To begin, the orchestra evokes the blackness of the landscape with searing high notes that cut through the texture, but, in dialogue with the oboe, it too draws us elsewhere, away from this world, to a world that is never far away. John Casken
About John Casken
One of the UK's leading composers, John Casken was born in Barnsley, South Yorkshire, on 15 July 1949 and read Music at the University of Birmingham, studying Composition under John Joubert and Peter Dickinson. From 1971-72 he studied in Poland with Andrzej Dobrowolski at the Academy of Music in Warsaw on a Polish Government Scholarship. It was during this time that he began to have regular consultations with Witold Lutosławski with whom he formed a close association and friendship, and about whose music he has written and lectured. Casken returned to Birmingham as a Lecturer in 1973, and after a Fellowship at Huddersfield Polytechnic in 1980 he was appointed as Lecturer at the University of Durham in 1981. From 1992-2008 he was Professor of Music at The University of Manchester and retains strong links with Manchester as Emeritus Professor of Music.
Casken has featured at major festivals in Europe, the USA, and in Tokyo at the invitation of Toru Takemitsu. His works range across every genre and their titles reveal that he can be inspired both by literature and legend. The libretto for Casken's first opera, Golem (1988), based on the Jewish legend, was written by the composer in collaboration with Pierre Audi, who commissioned and directed the work for the 1989 Almeida Festival. Golem has received six further productions since 1989: Opera Omaha, 1990; Northern Stage, 1991; Theater Dortmund, 1994; Aspen Festival, 2000; Neue Operbühne Berlin 2001; Opéra de Rennes and Angers Nantes Opéra, 2006. It was also awarded the First Britten Prize for Composition in 1990 and the Virgin Classics recording with the original cast won the 1991 Gramophone Award in the Contemporary Category.
Casken's second opera, God's Liar (2000), elaborated Tolstoy's novella Father Sergius, the composer writing the libretto in collaboration with Emma Warner. The work was jointly co-commissioned and presented by The Almeida Festival, London, and Théâtre Royale de la Monnaie, Brussels in 2001, directed by Keith Warner, with the Almeida Ensemble conducted by Ronald Zollman. It was recorded for Belgian Radio and subsequently broadcast by BBC Radio 3, introduced by the composer. God's Liar received a new production in 2004 in the KlangBogen Festival by Neue Oper Wien directed by Stephan Bruckmeier.
A number of Casken's works reflect aspects of the North of England, where he lives in Coquetdale in Northumberland: Orion Over Farne (1984) for orchestra, To Fields We Do Not Know (1985), a Northumbrian Elegy for unaccompanied chorus, written for the BBC Singers, and the orchestral song-cycle Still Mine (1992), written for Thomas Allen for the 1992 BBC Proms and awarded the 1993 Prince Pierre de Monaco Prize for Musical Composition.
His long held friendship with Royal Northern Sinfonia has resulted in a number of works: Maharal Dreaming (1989), the Cello Concerto (1991), written for Heinrich Schiff, premièred at the 1991 Schleswig-Holstein Festival, Darting the Skiff (1993) for strings, for the 1993 Cheltenham Festival, and Après un silence (1998) for violin and chamber orchestra, with Kyra Humphreys. Farness (2006), three poems of Carol Ann Duffy (2006) for soprano, solo viola and chamber orchestra, was premièred at the 2006 Huddersfield Contemporary Music Festival with Patricia Rozario and Ruth Killius, directed by Thomas Zehetmair.
Casken also had a long association with The Lindsays for whom he wrote three string quartets. Rest-ringing (2005) for string quartet and orchestra was commissioned by The Hallé for the quartet in the year of their retirement. He wrote Piano Trio (2002) for The Florestan Piano Trio, and his third quartet, Choses en moi (2003), was taken up by Quatuor Danel.
Casken's Violin Concerto (1995), premièred at the 1995 Proms with Dmitri Sitkovetsky, was later taken up by Daniel Hope. His first symphony Symphony (Broken Consort) (2004) was commissioned for the BBC Philharmonic for the 2004 Proms, and Concerto for Orchestra (2007) for the Nationaltheater-Orchesters Mannheim was premiered in 2008. Recent orchestral works include an oboe concerto for the Hallé and their principle oboist Stephane Rancourt, Apollinaire's Bird (2013), premiered under Sir Mark Elder in 2014, Casken's 65th birthday year. That Subtle Knot (2013), a new double concerto for Royal Northern Sinfonia, Thomas Zehetmair and Ruth Killius, was also premiered in 2014 at the Sage Gateshead with subsequent performances in London, and at the Salzburg Festival 2014 with Camerata Salzburg. Zehetmair and Killius will continue to tour the work internationally in 2015.
Casken's rich body of ensemble works include Deadly Pleasures (2009) for narrator and ensemble, which toured the UK with Johanna Lonsky and Counterpoise throughout 2009/10 and Winter Reels (2010) for ensemble Psappha. The Dream of the Rood (2008), written for The Hilliard Ensemble and Ensemble 10/10, premiered in Liverpool in October 2008 as part of the European Capital of Culture celebrations. It received the 2009 BASCA Award for choral music and recently toured the Netherlands with The Hilliard Ensemble and Asko Ensemble in 2014.
Casken's music has been recorded on Collins Classics, ECM, NMC Recordings, and Metier, among others. His latest disc of orchestral music, Orion Over Farne, was recorded by the Hallé and Markus Stenz for NMC in 2014.