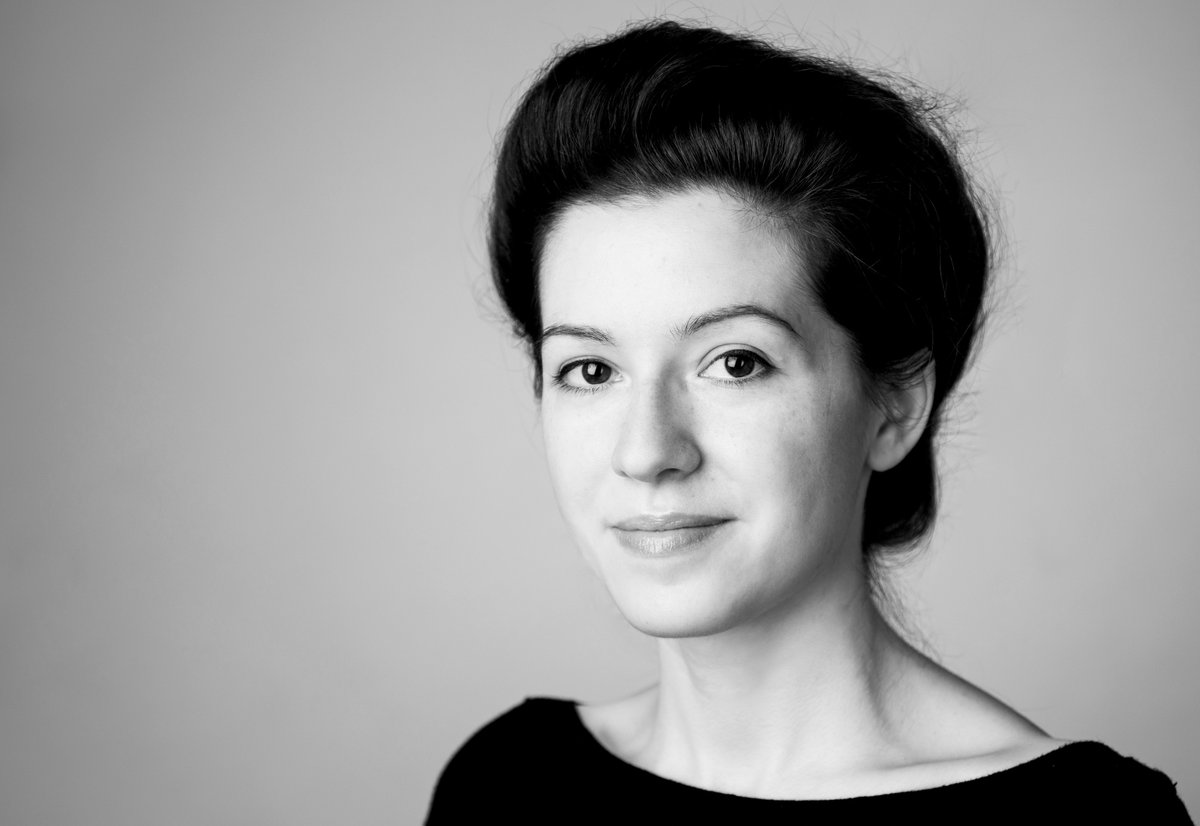 Ninfea Cruttwell-Reade is the latest composer to be  featured in the Journal.  Having won the Royal Philharmonic Society Composition Prize in 2015, Ninfea was featured by the Presteigne Festival where Ravens' Cage was premiered in 2016. Ninfea's composition, Ravens' Cage, has also been published in the New Oboe Collection in partnership with Composer's Edition. Below, Ninfea introduces the music.
Ravens' Cage
Instrumentation: Oboe and Piano
Duration: 7′
First Performance: Premiered by Emily Pailthorpe and Clare Hammond at Presteigne Festival 2016
The Ravens' Cage is one of the oldest surviving artefacts in London Zoo. Designed by Decimus Burton and constructed in 1829, the elegant aviary housed many distinctive birds during the nineteenth century, including ravens, exotic parrots and a pair of king vultures. In Western culture ravens were traditionally viewed as creatures of ill omen on account of their black plumage and diet of carrion. With the opening of the zoo to the public in 1847, the cage became a theatre for the predatory and the raptorial. Today the aviary is considered too small for its intended purpose, and exists as a remnant from a time when wild animals were paraded in cramped conditions for the pleasure of the public.
Ravens' Cage (2016) was inspired by the idea of well-dressed Victorians walking around the cage and the strange, stilted movements of the creatures peering out from within. The composition attempts to capture the awkwardness of this mutual gaze. As one of the winners of the 2015 Royal Philharmonic Society Composition Prize, I was commissioned to write this work for the 2016 Presteigne Festival.
For more information about this work and to buy the score click here
About Ninfea Cruttwell-Reade
Ninfea Cruttwell-Reade (b.1989) is a composer, performer and sound artist. She is currently pursuing a Ph.D. in Music Composition at Princeton University, supported by the William Alexander Fleet Fellowship.
As a composer of music for the concert hall, Ninfea has worked with Sō Percussion, Mobius Percussion, the Escher String Quartet, the JACK Quartet, the early music ensembles Gallicantus and Sonnambula, steel pan player Kendall Williams, the Fidelio Trio and the New Jersey Symphony Orchestra. As a sound artist, she has explored the unique properties of damaged instruments and the nature of recording as a medium. 2017 will see the continuation of her project The Writing on the Wall, a collection of musical works inspired by south-east London graffiti.
Ninfea is the recipient of a Tanglewood Composition Fellowship (2017) and the UK's Royal Philharmonic Society Composition Prize (2015). Trained in both academia and performance, she holds an undergraduate degree in Music from the University of Oxford and an MMus in cello performance from the Royal Academy of Music, London. In 2013 she began doctoral studies at Princeton University and her chamber opera based on the life of the art nouveau illustrator, Aubrey Beardsley, is due to be premiered there in 2018.