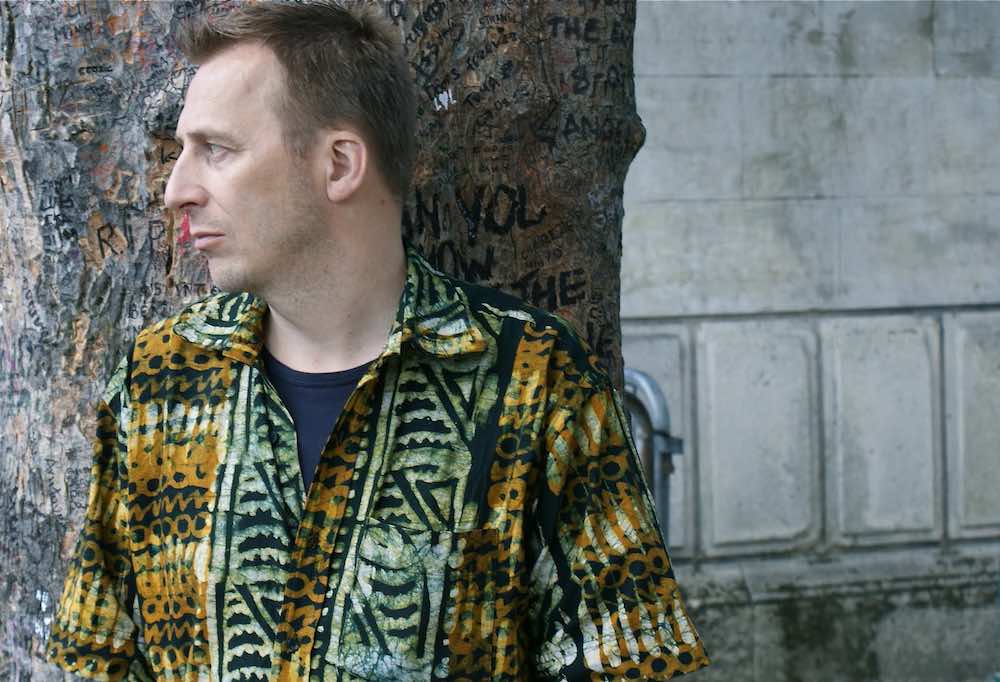 Osmo Tapio Räihälä is a Finnish composer whose music has been performed in around two dozen countries on five continents. He has written 3 works that feature the oboe heavily, most notably his Concerto for Oboe and String Orchestra.
Below is further information about each oboe work kindly introduced by the composer himself.
To find out more about Osmo Tapio Räihälä, visit: http://www.raihala.com
Concerto for Oboe and String Orchestra (2010)
I heard my friend Anni Haapaniemi, then of the Helsinki Philharmonic Orchestra, and nowadays the principal oboe of the Tapiola Sinfonietta, to perform Richard Strauss's concerto in the fall of 2006. Although the work was of course familiar to me, only there and then it really opened my eyes: I instantly knew that I would have to write something for Anni, so fascinated was I of her playing. We talked about it soon, and quickly came into conclusion that I'd write a concerto for her, and that it would be accompanied by a string orchestra. As it often goes, it took more than three years before the work was finished, and the world premier was agreed for October 2011, with Sakari Oramo conducting the Central Ostrobothnian Chamber Orchestra, which is a very fine ensemble in the small town of Kokkola on the west coast of Finland. The premiere was a smashing success, this piece is one of my most important works. Its duration is around 23 minutes.
In my concertos, I have at times eschewed the typical three-movement form of quick-slow-quick, and the Concerto for Oboe and String Orchestra with its five movements is like that. The five movements are titled 1. Introduction 2. Conduction 3. Abduction 4. Seduction 5. Deduction. This concerto is a prime example of a musician inspiring a composer!
You can hear a sample of the Concerto for Oboe and String orchestra here.
Concerto for Oboe and String Orchestra is published by Sikorski Musikverlage.
Soliloque 3: Avant-midi d'un satyre (2013)
I wrote the Soliloque suite in 2012-13. It is a series of six solos of six-seven minutes, electronics and some live-electronics written for the clarinet, French horn, oboe, marimba (with two players), guitar and soprano. The electronic music parts precede and follow each of the solos, and depending on the performance, live-electronics can be inserted during the solos. However, all these solos are individual works that can be performed separately, with or without the electronics.
The third of the solos is written for oboe, again at least partly because of Anni Haapaniemi, who was also playing in the world premier in January 2014 in Helsinki. This six-minute work is perhaps best described as an etude, because it requires great virtuosity. The title is a wink of an eye to the title of Debussy's Afternoon of a Faun, although the music has nothing to do with Debussy.
Soliloque 3: Avant-midi d'un satyre is published by Sikorski Musikverlage
Damballa (2000)
I started the Uusinta Ensemble – nowadays the leading Finnish contemporary group – with my friends in 1998, and from the beginning there were some woodwind players who worked well together. One of these was the composer-oboist Riikka Talvitie, who gave me some good advice about oboe, and partly because of that I decided to give her a major role in my chamber piece Damballa (for flute, oboe, clarinet and violin). It is a shortish piece, just under eight minutes, but there are several differing phases. One of these is the sudden entrance of oboe after more than two minutes – usually the oboist starts playing offstage, behind some pylon or curtain (depending on the venue) – and only then joins the other three.
Damballa was premiered on the Time of Music Festival in Viitasaari, Finland, in July 2000, and was quite an instant success. It has become one of my most often played pieces, with performances in Finland as well as in many other countries. By the way, the title "Damballa" refers to Haitian voodoo snake, but in fact it is just a title, and has no hidden musical meanings.
You can hear Damballa here:

Damballa is published by Uusinta Publishing Company Ltd.
Zénith
Originally written as a "vocalise for trumpet and a quartet of flute, clarinet, violin and cello", a new version for oboe in place of the trumpet has just been performed by the Korvissa soi! Ensemble in Finland. Zénith is a sister work of Zen, in which a soprano singing two zen buddhist poems. The melody is very similar. The first poem La route de l'homme is a bit more restless, and the second Si tu ne trouves pas la vérité seeks the complete peace of mind. This explains also the structure of Zénith, where the movements are titled Du nadir and Au zenith. The new version is available for purchase from Sikorski Musikverlage