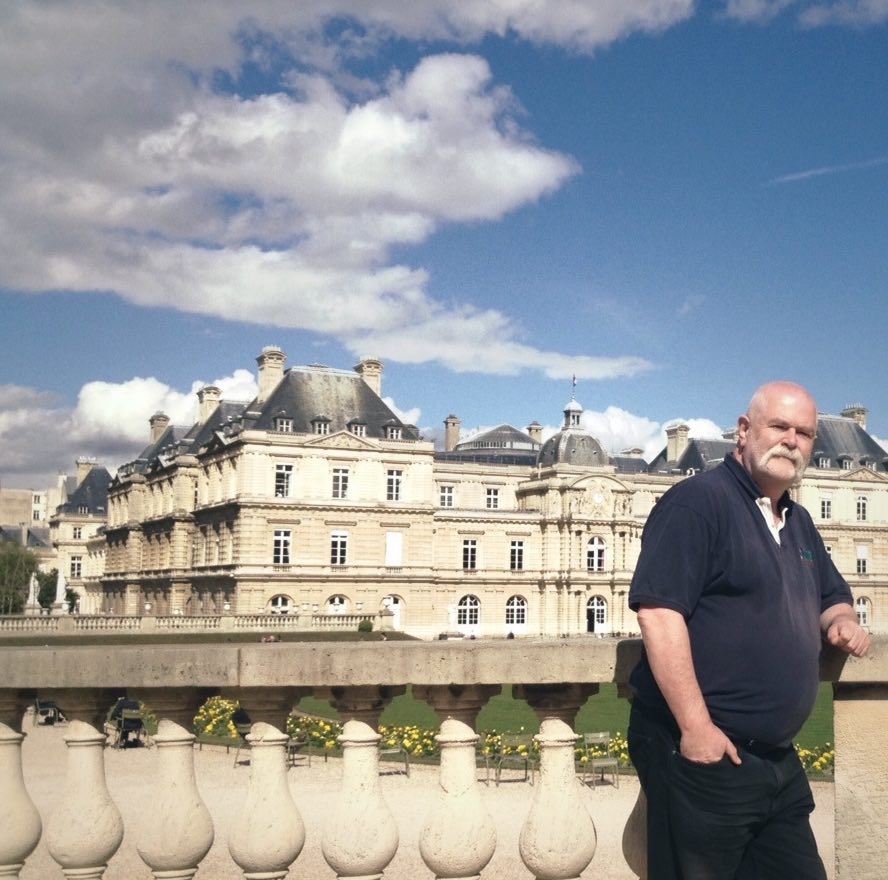 Rob Keeley has contributed a large number of works for oboe in recent years. In the text below he discusses each of his compositions and explains a bit more about the background for each composition.
Solar Panels, oboe and piano
Completed in its present form in 2011, but since slightly shortened following the beautiful performance on YouTube by Althea Talbot-Howard and Dominic Saunders, who also gave the premiere:
I imagine at the start 'Bells in the brightest sunlight', perhaps midday in Tuscany – then follows a more reflective passage 'In the shade' where the opening fanfares are transformed over simple trills and tremolos. We are then back 'outside in the sunlight: dancing', before a 'very broad and sonorous' coda brings us full circle, ending with a tiny reminiscence of the dancing music. Score and part available from Composer Editions:
Oboe Quartet (2011)
This is a combination I have always been fascinated by: pieces like the Britten Phantasy quartet and the Knussen Cantata made an impression on me as a student, learning the oboe (if not getting very far with it). But it took many years before I felt ready to give this combination a go. The three movements are
1.  Prelude and Fugato (later heard in combination):
2. a rather longer, rhythmically complex Scherzo and
3. an Aria, largely in 9/8 interrupted by a faster contrasting episode in 2/4 before the coda.
It still awaits (as of November 2015) its first performance.
Score published by Composers Edition: parts available shortly.
http://composersedition.com/composers/robkeeley/ce-rk1qos1
Some Reeds in the Wind (2011) 14′
I had for a long time been very attracted to the medium of the oboe trio: since the early but lovely Beethoven Trio op 87, the combination seems to have been largely ignored until Pipers3 started commissioning new works, so I was delighted to have the chance to write this set of five pieces for various oboistic combinations, including oboe d'amore and cor anglais.
Two lively fanfares 'bookend' a Pastoral Cantilena, A Keening and an Interlude.
Songs, Chimes and Dances (2004)
six short pieces for oboe and piano
As the title suggests, this set of character pieces is, by turn, lyrical, dance-like and suggestive of bell sounds. No 1 explores different ways of harmonising the note F sharp, while the oboe keeps wanting to go its own way.In the gently bucolic no 2. oboe and piano explore mutually exclusive hexachords (this is also a feature of no 4). No 3 contrasts sustained and staccato sounds interleaved with increasingly elaborate ornamentation, while no 4 is another bucolic, this time and earthy dance. I allowed my lyrical implulse free rein in no 5, while no 6, marked 'ben marcato, meccanico', is another 'bell' piece. based around change ringing techniques.
The piece was premiered by Chris Redgate, and recorded on NMC D179 by Melinda Maxwell:
Dances with Bears (1998)
I wrote this divertimento-like little triptych for the Ovid Ensemble (oboe, violin, viola, cello and piano) and think of it as an 'imaginary ursine choreography'. In the first movement, the bears (I suppose there are three of them…) wake up and go about their daily business. In the second they are presumably searching for honey, which one can hear quite distinctly a couple of minutes in, in the sustaining instruments' gooey harmonies; this clearly has the effect of waking the bears up. Finally, in the third movement, they adopt Russian dress for a 'knees-up'. It was first performed at the Holywell Music Room, Oxford, in January 1999 and has subsequently been recorded by members of Lontano on Lorelt LNT138 and be downloaded here:
Vocalise for oboe and piano (1997) 3'30"
This is essentially a re-thought version of the second half of my ensemble piece "Quetzalli", with the melody assigned to the oboe (originally wordless voice), but with many tiny and not-so-tiny differences, too numerous to mention! It was premiered in 2002 by Chris Redgate and Ian Pace at King's College, London.
Trittico per Trittico (2013) 12′
three pieces for flute, oboe and piano:
1st complete performance: November 2015, St. Mary's Church, Walthamstow Village Church End by Trittico (Nancy Ruffer, John Anderson, Sophia Rahman).
This comprises two rather 'earthy' dances surrounding a suaver, more flowing movement. The first dance is definitely Russian, (ca. 1915) the last perhaps even more exotic, with a highly ornamented folk-like melody shared between the instruments – rhythmically perhaps one of my trickier pieces!
Six Duos for two oboes (2015) 9′
Composed during a period when I have been intensely preoccupied by two-part writing, these pieces comprise:
1. an Allegretto in 6/8, full of tiny delicate echoes,
2. a rather demanding Allegro full of downward and upward scales in tricky metres (11/16, 13/16…)
3. a rather austere, chant-like Andante,
4. an engaging, 'jovial' dialogue full of light-hearted, rather baroque oboe banter,
5. a 'jeux des gammes' in which the two oboes constantly swap G major scales in long notes buried in the texture and
6. a fast, fluent finale
About Rob Keeley
Rob Keeley was born in Bridgend in 1960. He studied with Oliver Knussen at the Royal College of Music, at Magdalen College, Oxford under Dr Bernard Rose, and later with Robert Saxton. In 1988 he studied at the Accademia Santa Cecilia in Rome with Franco Donatoni, and at the Tanglewood Summer Music School, where he was the Benjamin Britten Fellow in Composition, working with Oliver Knussen and Hans Werner Henze.
Before joining King's College, London in 1993, where he is currently Senior Lecturer in Composition, Rob worked a freelance music copyist, pianist and repetiteur, working with Opera Factory, Almeida Opera and Garsington Opera. He has also played with the London Sinfonietta and Music Projects/London, and now gives frequent solo recitals covering a wide range of repertoire.
As a pianist, Rob has premiered works by, among others, Harrison Birtwistle, Michael Finnissy, Richard Emsley, Geoffrey Poole, Gordon Crosse and Gary Carpenter.
His own works have been performed by, among others: BBC Symphony Orchestra, BBC National Orchestra of Wales and Lontano: numerous distinguished solo instrumentalists have performed his work, including Carla Rees, Chris Brannick, Mahan Esfahani, Martin Roscoe, Mary Dullea, Ian Pace and Colin Stone and the recorder player John Turner.
Two portrait discs of Rob's music are available on the NMC ('Songs, Chimes and Dances') and Lorelt ('Dances with Bears') labels. Rob is currently working closely with Victoria Soames Samek on a forthcoming CD/video of his works for clarinets and saxophones in the Clarinet Classics label.